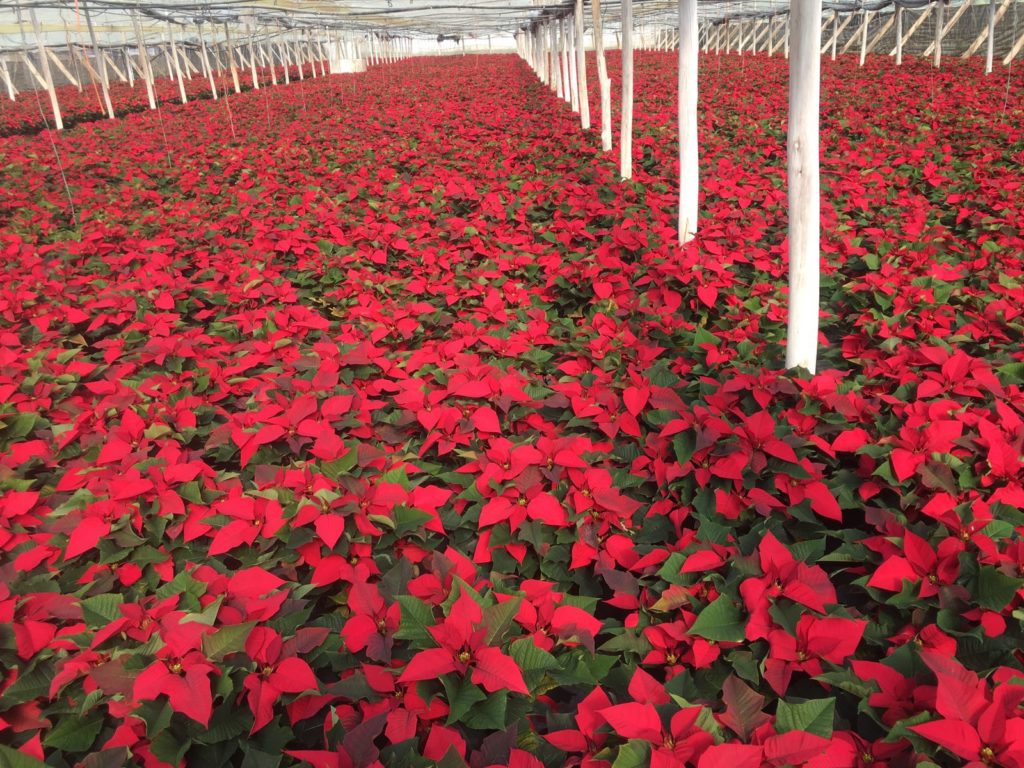 Next christmas star campaign (Poinsettia)
The Poinsettia or Christmas Star, indigenous to Mexico, is a magnificent plant for its bright colours and peculiar bracts (false leaves) in red, white or pink colour that surround the authentic flowers, which are small and yellow.
From the week 45 of 2018, Plantas de Levante has different types of pots formats: 6, 10.5, 14 and 22 cm diameter, with an excellent cup size and a great number of bracts.
Through our plantations in the Iberian Peninsula, the plant develops in more natural conditions, so it adapts better to its production environment. In other origins, the Poinsettia is obtained in a forced way, which makes lower longevity at the point of sale and at final customer's home. Besides that, it has the advantage to have a shorter shipping time to certain areas.
Our Poinsettia is produced in three different areas: in the northwest of Spain, in the south of Portugal and in the Mediterranean region, which makes that we can anticipate and prolong its availability in time and ensure a proper supply.
We have available different types of presentation: with a transparent or decorated paper with various themes, according to the market trend. We can also provide pots in different colours and types of materials, as well as decorative cellophane arrangements and accessories.