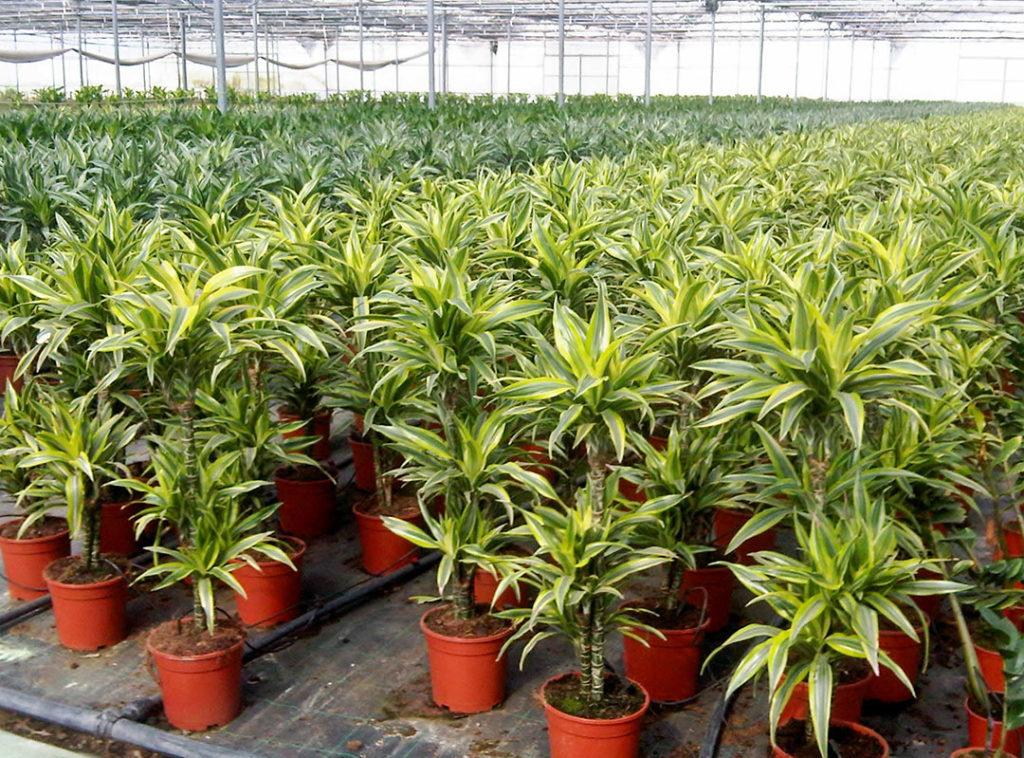 Next tropical plant campaign 
After the end of the summer season, the tropical plant is a very interesting option to redecorate and give life to the customers' home. After all the spending of the vacation period, in September it is usual to have a lot of requests for this type of varieties, since it is a plant that does not need a lot of care and it is economic. The Plantas de Levante group has a large own production catalogue, of its crops in Portugal, recognized for its great quality and which include varieties such as the following: Aloe Vera, Beaucarnea (Elephant's foot or Ponytail palm) straight and branched (a really spectacular plant with a great value, due to the difficulty of produce this plant in large quantities), Cycas revoluta, different varieties of Dracaenas Fragrans, Dracaenas Reflexa and Sansevierias and also Yucca guatemalensis.
According to the variety, the pots formats range between 14 cm diameter up to 27 cm, but we also have available a variety of decorative pots that arounds between 25 to 60 cm diameter.
We have available a specialized department that can make modern and attractive arrangements, with elements value added such as: ceramic pots with different presentations, wrapping paper, ribbon and accessories.
Please consult with the commercial department intended to obtain information about existing stocks, future schedules and, if you are interested, to request samples.